CORPORATE INFO
GROWTH STORY
Home
> Corporate Info > Growth Story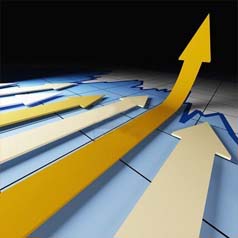 In a small shed in a remote part of Ahmedabad city, five men with knowledge for printing and a passion to do the best and a single-colour offset printing machine best laid the founding stones of this multi-crore packaging leader back in the 1960s. Four decades and several remarkable achievements later what began as Archana Mudranalay has become INR 600 million Yamir Packaging group of three full-fledged manufacturing units.
It was a small step as a printing press that went on to become a packaging solution provider to several top notch companies of India as well as the globe.
The founders added a second unit in the 80s and later a third advanced unit at Bharuch in 2000-01. A decade later, new lines of upgraded machinery were added making it one of the largest and most modern packaging sites in the country.
Multipurpose and capable of producing multiple types of folding cartons with various combinations of surface finishes, Yamir has come a long way from the single colour printing machines, positive-based printing, hand-made dummies and an area of operation of 2,600 square metres.
Today, it boasts of multi-colour printing machines with coater and UV printing facilities that ensure quicker delivery, a seamless range of value-added products like MetPet, Alu foil lamination, drip effects, E-flute and F-flute, CTP Plates-based printing, a sample maker to produces pre-production dummy cartons, a whopping 4 million cartons/day and a sprawling 6,010 sq mt area of operation.